September, 21 & 22, 2022
ALGER
Sheraton Club des Pins*****
DOWNLOAD THE MEETINGS BROCHURE
THE MEETINGS
---
The Workshop
The last 11 editions have brought together an average of 300 operators and more than 60 suppliers of materials and suppliers (Algerian and European). These meetings, much appreciated, are a real place of commercial and technical exchanges.
The Meetings are organized in partnership with the Franco Algerian Chamber of Commerce and Industry (CCIAF) which is in charge of the promotion of the event to all Algerian mining operators and quarry operators.
It will also provide support to French companies whishing to set up in Algeria (search of partners, B to B meetings etc.).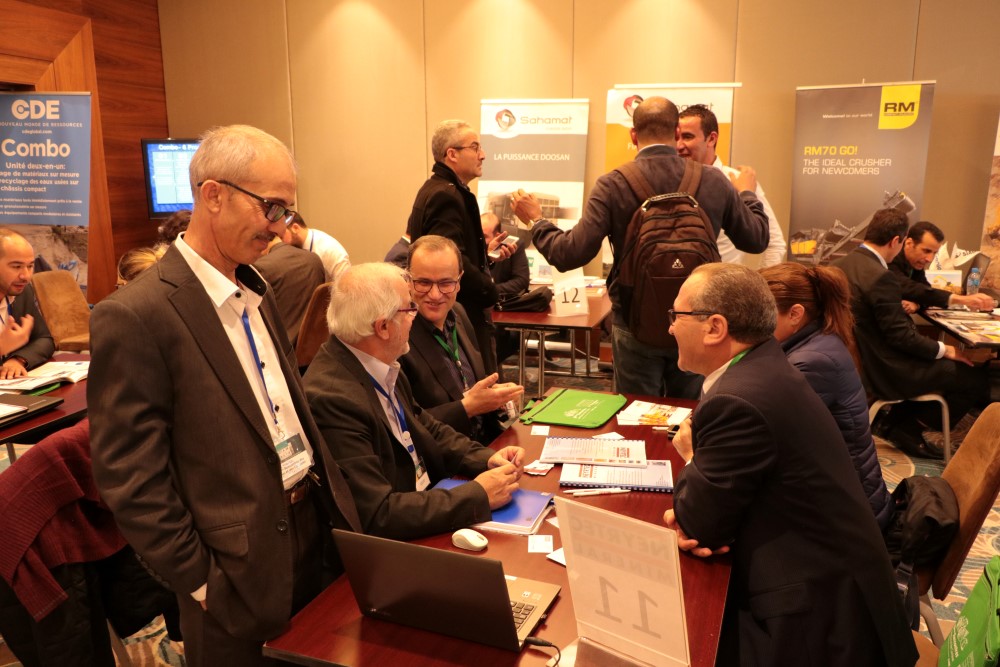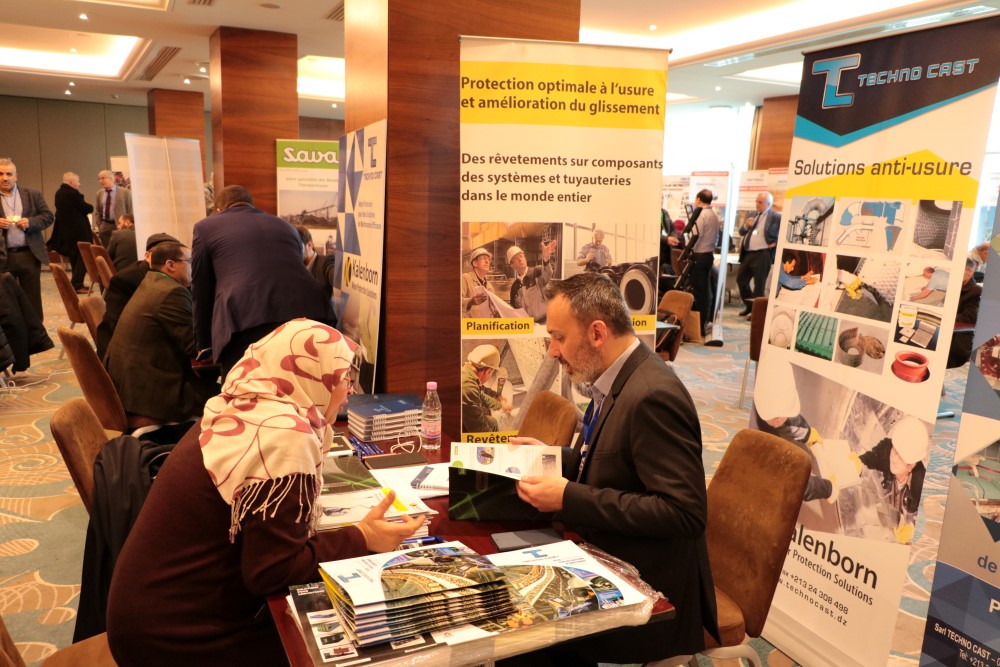 During 2 days, come and meet, around desks at your disposal, many moroccan operators from the mining, quarrying, cement, brick and public works sectors in a friendly and professional atmosphere.
Personalized appointments
On request and in addition to the Workshop, the CCIAF organizes personalized meetings for you with operators according to your criteria. Relevant interviews of approximately 30 minutes to materialize promising projects.
The conferences
Conferences will take place at the same time of the Workshop on current themes and corresponding to the needs of operators.
THE MARKET
---
A dynamic economy
Production of 29,6 millions de tonnes of cement in 2019 with for goal to go over 40 millions of tons at the end of 2020
1984 mining permits in effect / 1440 active mining establishments
903 aggregate quarries which product 57,24 millions m3 of aggregates and 17,48 millions m3 of crush sand.
Large-scale projects
5 private projects of opening of cement factories
A budget of 10 milliards DA for the search for industrial minerals such as calcium carbonate, copper, iron, phosphate, baryte, etc.).